Meet The Team
Realtors for Your Success
"In Life and in Business, Chris Lofthus Knows Success
Starts With a Great Connection"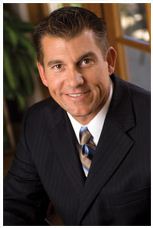 In golf, making a great shot takes not only the proper club selection, but an accurate assessment of the direction of the wind and the lie of the ball as well. Put all that aside, it's the connection—the moment the club hits the ball—that controls the success and placement of the shot. As a former PGA professional, Chris knows how true this is.
A Golf Lesson Is a Lesson In Life
Years ago, when he started his tenure on the PGA, a funny thing happened along the way—he learned what it took to be successful, not just in golf, but in life. He believes that the same principles that make a good player—dedication, focus, integrity and making a solid connection—are the same elements that are vital to achieving results in business as well as in any relationship with a friend, a family member or client. Today, as a devoted husband and father, he is especially aware of how powerful a strong connection can be.
A Contract to Excel
During his golf career, he was under contract to run the pro shop, the restaurant, coordinate tournaments and events, supervise a large staff and provide lessons at clubs in both Washington and Nevada consecutively. Under his management, both operations went from average performance to clubs with a reputation for stellar service—in addition to earning a healthy profit.
Returning to His Roots

The same held true when Chris decided to accept his father's offer to become president of their family's maintenance business. He ran all the day-to-day operations and enjoyed the unique challenges of meeting the needs of their clients. Through the years, he found that no matter what he was doing, if he focused on providing good service and made a sincere connection with each person, the course of each relationship would always be positive. Returning to the roots of his college baseball days here in Idaho, he lives and works in a place he cherishes—and it's no surprise that his dedication and focus remain squarely on his family and career.
The Most Important Relationship
When it comes to buying or selling a home in Eagle, connecting with the right real estate professional is one of the most significant decisions you will make during the moving process. That's why you owe it to yourself to work with Chris. Besides understanding the need to listen, he takes the time to really get to know what's important to you and then turns your needs into his top priority.
Attention to the Details
Chris understands that any successful real estate investment requires careful attention to detail and good communication between all parties involved. Coincidentally, his laser focus and commitment to giving his clients the one-on-one attention they deserve guarantees they will receive the highest quality service he can provide.
Connect With Success
He knows how valuable his clients' time is, so he develops detailed plans of action to reach their goals. He places great importance on ensuring the process is as comfortable and stress free as possible. His clients never lack up-to-date information on the progress of their transaction and his caring approach makes all the difference when working to achieve results. Call Chris today and Connect with Success for all your real estate needs.
Team Member Gerri Kelley
208.571-3360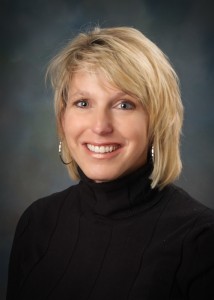 If you're looking to buy or sell a property and want an excellent real estate experience, choose a skilled negotiator with unique market knowledge. Choose Gerri Kelley.
Gerri is a knowledgeable Realtor who enjoys helping families, individuals and investors find their perfect home or investment property! She is a native Idahoan who has worked in the real estate industry for 10 years. She is well versed in all aspects of real estate and is particularly familiar with what Eagle, Meridian and Boise have to offer you and your family. Gerri really listens and understands that a home is more than just a place to live. She gets a clear idea of your needs and wants in buying or selling a home and won't waste your time. Her enthusiasm, integrity and concern are personality traits that will help you sell your home and find the best home to fit your lifestyle.
Are YOU looking for:
A professional atmosphere based on professional practices
A complete support system before, during, and after the sale/purchase of a property
Service that makes purchasing/selling process more convenient and less stressful
Useful knowledge and quality service that will save you time and effort
Give Gerri a call. She really listens to her clients! 208.571.3360

Armando
Nancy