The new year brings new things to 2013. This year, it was a new president and for us locally in Boise, it was a month of snow and cold weather. For the Chris Lofthus Group, the new year will see a continued improvement in the Boise area housing market, as well as the addition of new media services to help market homes outside of the area to business and families who are considering a move to Boise.

Media, like press release, for Boise Idaho Real Estate, can help reach potential buyers outside the Boise area for families considering a move to a new State. Here's a quotation from a recent release that get's syndicated across the country for a home listed for sale on Waterlilly Avenue: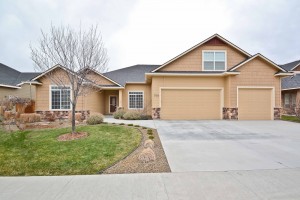 "Chris Lofthus Group, a Boise Idaho Real Estate (http://chrislofthus.com/) agency, announced today the list of 7554 N Waterlilly Avenue, Boise, Idaho for sale. The residential home for sale listed in MLS (#98511317) has 2304 square feet priced at $269,900.00. This is a three bedroom, three bathroom and three car garage home newly built in 2007."
Using the broader media services to help sell homes provides out of state families and business exposure to the great State of Idaho and in particular, Boise.