Meridian Idaho Real Estate Listings

Meridian – Quick Facts
Here are some notable facts about Meridian Idaho to consider when looking to buy in the area:
Meridian is the second largest city in Ada Count and the third largest in the State of Idaho.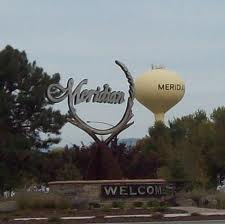 With a population of over 75000, Meridian is the fastest growing city in Idaho with an 81.5% increase since 2000.
Meridian School District is the largest in the State. Meridian is part of the Boise Metropolitan area.
Meridian's climate is characterized as semi-arid with four distinct seasons.
Meridian experiences hot and dry summers as well as cold winters with occasional light snowfall. Rainfall is usually infrequent and light.
Spring and fall are generally temperate in Meridian.
The majority of the city lies North of I-84.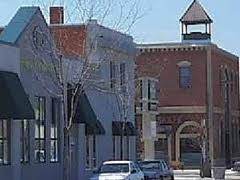 A Brief History
The Settlers' Irrigation Ditch, 1892, changed the arid region into a productive farming community which was incorporated in 1902. Because of Meridian's remarkable growth in the last 20 years, the majority of residential neighborhoods in the city are relatively new.
Family Activities In Meridian:
The Meridian Symphony Orchestra is celebrating its 21st Anniversary season. Meridian received its name because it was located on the Boise Meridian .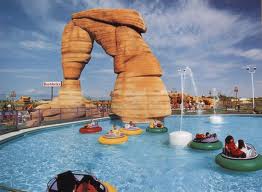 Roaring Springs is a large water park near the Meridian I-84 exit. Wahooz is a large family entertainment complex open year-round featuring go carts, bumper boats, miniature golf, batting cages, laser tag, an arcade and grill.
The city's Parks and Rec department manages 17 public parks throughout Meridian including Meridian Settlers Regional Park which hosts free outdoor movies during the summer months.
The Meridian Speedway lies within city limits directly south of Old Town Meridian.
Meridian shares boundaries with the two largest cities in Idaho, Boise, ID to the east and Nampa, ID to the west. Therefore, residents of Meridian often take advantage of the recreation and sports opportunities in those cities.
Eagle Island State Park is about 2.5 miles (4.0 km) north of Meridian and includes a man-made lake with a beach, equestrian and hiking trails, fishing, and a water slide. The Snake River Birds of Prey National Conservation Area is south of Meridian.
What Make Meridian Unique?
Meridian and the surrounding area has a large Basque population and the area is rich with Basque culture and traditions. Meridian is home to Epi's Restaurant which serves traditional Basque cuisine. Bogus Creek Ranch, located in Meridian, offers a complete western experience for the entire family as well as out of town guests. You can join the Western Action Adventure Show in the summer or enjoy a Winter Sleigh Ride & Dinner at Bogus Basin in the winter. Boise and the surrounding area which includes Meridian has been ranked as one of the Best Places to Live, Work and Play by Outside Magazine. Meridian, Idaho was selected by Family Circle magazine as one of the 10 Best Towns for families.
Meridian's location and easy access to a wide range of outdoor activities such as river rafting, skiing, boating, hiking, biking, rock climbing, camping, hunting and fishing makes it an outdoor enthusiasts dream place to live, work and play.
Recent Reviews on the Greater Metro Boise Area
Boise ranks fourth on top ten list of best places to live – "To hit the thriving local arts scene, cruise downtown. Boise's free "Alive After Five" concert series brings musicians and other entertainers to the Grove Plaza each Wednesday during the summer." | US News, June 2009

Boise makes the grade. Recognized as a top ten city for business and careers – "For the fourth straight year, Boise landed in the top 5 in what may be the most prestigious of city rankings compiled by national business magazines. A high Forbes ranking provides a marketing tool for state and local business recruiters like the Idaho Commerce Department and the Boise Valley Economic Partnership." | Forbes, March 2009
Boise ranked the best overall town in the Western United States – "Boise, to put it mildly, has been on a roll. Government, education, and health care remain core industries, but dozens of high-tech startups have moved to town, joining behemoths like Hewlett-Packard and Micron Technology." | Outside Magazine, August 2010
Boise cited as the sixth best city in the United States for business – "It's four seasons here but it's not arduous weather. Boise has a diverse economy, and has proven to be an incubator for entrepreneurs, as evidenced by its high concentration of Russell 2000 companies." | MarketWatch.com, December 2009
Boise recognized as one of the top ten cities in the West – "It's a high-tech center, one of the best places in the country to start a business. And the great skiing at Bogus Basin doesn't hurt." | Life Magazine, June 2010